Sign up to save your library
With an OverDrive account, you can save your favorite libraries for at-a-glance information about availability. Find out more about OverDrive accounts.
Find this title in Libby, the library reading app by OverDrive.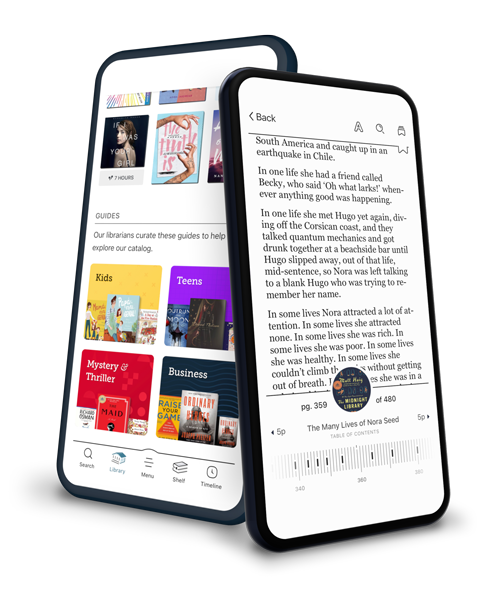 Search for a digital library with this title
Title found at these libraries:
In a relationship built on lies...the only truth is their feelings for each other. To fulfill his grandmother's dying wish, linebacker Cole Taylor must find – and marry – a good girl. First grade teacher Anna Davis fits the bill perfectly. Their deal is simple: If she'll be his temporary wife, he'll give her more pleasure than she ever imagined was possible. Only, love is the ultimate game-changer.
* * *
Other contemporary erotic romances by Bella Andre:
Love Me (Take Me sequel)
Ecstasy
Bound By Love
Shooting Stars
Game For Seduction (Bad Boys of Football 2)
Game For Anything (Bad Boys of Football 1)
Red Hot Reunion
Tempt Me, Taste Me, Touch Me
Take Me
* * *
Game For Love EXCERPT:
As the small brunette took the glass from his hand, her fingertips barely brushing against his knuckles, Cole was surprised to feel himself growing aroused.
He'd always had a strong sex drive, strong enough that if he didn't get his rocks off at least a couple of times a week, he'd hit too hard during practice from sheer sexual frustration. He'd gotten the call from his grandmother right after Sunday's game and had headed straight to Vegas. Usually within a couple of hours of landing in his old hometown, Cole had at least one woman under him. This time, though, he'd gone without. The only thing that had mattered was taking care of his grandmother.
And fulfilling her dying wish.
"I love champagne. Thank you."
Cole stared down at the woman, who was holding the glass in a death grip. Jesus, was her hand actually trembling? If he wasn't careful, the first available good girl he'd seen all day was going to run away.
Okay. First he needed to stop breathing in the woman's sweetly scented hair, something he'd never, ever noticed on anyone. Second, he needed to think past the heavy throbbing in his groin for three seconds. Long enough to figure out what to say or do to make her feel safe with him.
The problem was, he'd never been with a girl like this. Didn't know the first thing about making a nice girl feel safe and comfortable. Not when he'd spend the past fifteen years perfecting wicked.
Finally, he decided on, "I couldn't help but notice you from across the room."
And it was true; she'd been the only square peg in a room full of round holes. Hell, she might as well have been wearing a halo for all the innocence pouring off her.
"You noticed me?" Champagne sloshed out of her glass and splashed across her chest as she gestured at herself in clear surprise.
"You have beautiful eyes," he began, but then, figuring she might buy his lie if he pulled his gaze from her cleavage back up to her face, he actually did look into her eyes.
Cole was stopped cold by eyelashes so long that when she blinked, the curling tips brushed against the tops of her cheekbones. Her eye color was unlike any he'd ever seen, a combination of blue and green that had him thinking of cool mountain lakes and perfect summer days.
She blinked, smiled, and the way her eyes lit up stopped his breath for a second. "No, not beautiful," he said, almost to himself. "Stunning."
Her eyes got even bigger, along with her smile. "They are?"
He moved closer, those big eyes of her acting like a magnet. A lock of her hair fell in front of one of them and he reached out to slide it to the side, his fingertip barely grazing her skin. He felt her tremble beneath his touch, even as something shook inside him.
What the hell was going on here?
He'd come looking for a good girl. Not another one-night stand.
But he couldn't think...