Sign up to save your library
With an OverDrive account, you can save your favorite libraries for at-a-glance information about availability. Find out more about OverDrive accounts.
Find this title in Libby, the library reading app by OverDrive.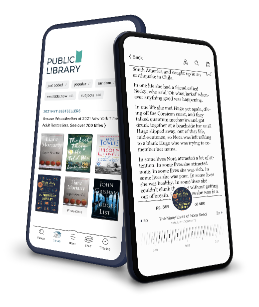 Search for a digital library with this title
Title found at these libraries:
From the Publisher that brought you popular short story series Witching Call, Hostile Hearts, Earthbound Angels, The January Morrison Files Psychic Series, Ralph's Gift, Song of Teeth, Children of Time, Chains of Darkness, Tropical Storms and Friend Zone...
THE FUTURE IS IN DANGER
AND TIME IS RUNNING OUT
This story is a dazzling tale of intrigue and mystery, centered on a young girl and boy who find themselves whisked away to save the future of humankind.
Meet Kenneth, a regular school kid from the 21st century. All he wants to do is skip gym class and play video games after school. Meet Savannah, a classmate that Kenny would rather not be stuck with. An intelligent girl, she is fond of poetry and insulting the boys.
As they wait for their bus home after school, a rather strange occurrence takes place. They are picked up by a giant in a spacesuit, who proceeds to take them 50 centuries into the future.
Kenny and Savannah must work with Unquill Hester to save over one hundred trillion lives, and prevent the destruction of the human race. Only then will they be allowed to return home.
They had better hurry up though, for their time is fast running out....
If you wish to read more, download now!
BONUS PREVIEW IF YOU BUY THIS BOOK!
EXCERPT
"Good morning, significant citizen," the man said. "I trust you are well?"
The words came to Kenneth as though they traveled a long way to reach him. He put a hand to his forehead, already despising the headache that he felt growing there.
"What?" was all Kenneth could utter. The back of his eyes felt like they were being punctured by shards of glass and he blinked his eyes in rapid succession, trying to will away the pain.
"I am your introductory guide to the 73rd century. My designation is Unquill Hester. Please be at ease. You were chosen out of an infinite number of lives in the time stream because you are special." The man, larger than any man Kenneth could remember seeing, looked delighted. He couldn't stop grinning.
A light danced in the man's eyes. He looked to Kenneth like a scientist who'd just discovered a particularly fascinating insect in its natural habitat.
"Say what?" Kenneth violently rubbed at his face with both hands.
The man bowed before Kenneth. His hair flopped over the front of his head in a way that Kenneth could not help but find comical.
"Ahh, yes, do forgive me. It always slips my mind that time transport subjects often experience a certain amount of—shall we say, disorientation—upon entering another point in time. Please don't be alarmed. It is not my intention to cause you distress. You have been chosen, you and one other. The other remains asleep at present. Shall I wake her for you?"
"The—the other. You mean Savannah?"
Kenneth didn't think he liked the idea of being alone in the future with a girl who had just got done insulting him only a few hours before. He started thinking of all the things he would say to her. Many of them he would not repeat to his parents.
"Is that her designation? A geographical area that is neither plains nor forest, yet a mixture of both. This land type vanished completely from record around the 30th century when—"
"Let her sleep," Kenneth said. "I'm hungry, and sore. You have anything to eat?"
Download and discover why readers are raving about GJ Winters.
Scroll up and get the book now!