Sign up to save your library
With an OverDrive account, you can save your favorite libraries for at-a-glance information about availability. Find out more about OverDrive accounts.
Find this title in Libby, the library reading app by OverDrive.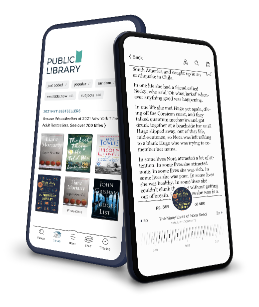 Search for a digital library with this title
Title found at these libraries:
From the Publisher that brought you popular short story series Witching Call, Hostile Hearts, Earthbound Angels, The January Morrison Files Psychic Series, Ralph's Gift, Children of Time, Chains of Darkness, Tropical Storms and Friend Zone..."The Golden Century must come to an end..."A PLOT IS IN PLACE TO DESTROY OUR FUTURE'S WORLDThings are coming to a blow in the 73rd century, and guess who stumbled upon the plot?Some people in the government and the brigade are starting to realize that defeating the rebels in Madagascar is just the start of an impending war. It seems that the uprising in Africa isn't the only plan of the rebels to destroy the Universal Solar Government or their alliance with the alien race. Things are in motion to push both parties to war and a stolen shipment of a powerful mineral and the Madagascar fiasco are just small pieces of the puzzle.Unquill, Kenneth and Savannah continue in a race to unravel the discovered plot while wrestling with their inner demons. Will their sanities be sacrificed in order to save the alliance and the future of the human race?If you wish to read more, download now!FREE BONUS TITLE IF YOU BUY THIS BOOK!EXCERPTErrant bits of trash had gathered against the back wall of the mosque. What looked to Kenneth like a book page had crumpled up into a ball before wedging itself between a rusted green metal canister that bore a red flammable symbol and a small metal box with a steel latch.On top of the metal box lay a book jacket, turned upside-down. Kenneth turned it over, only to find more of the weird writing he could not hope to read.On an interior flap of the book jacket was a picture of a serious-looking man with a long, uncombed white beard. Kenneth almost laughed at how absurd the man looked compared with his stern expression. He put the jacket down where he'd found it and followed Muhammed around the side of the building to the front door.The door lay open, held in place by a thumb of rubber nudged under the bottom. Kenneth strode in first, not sure what he would see. He pulled back a translucent white curtain that separated a reception area from what lay further beyond. For a moment he thought he might see a group of people kneeling on the ground, chanting their devotions.He hadn't expected to see blood smeared all over the walls.Download and discover why readers are raving about GJ Winters.Scroll up and get the book now!