The Lyra Novels
ebook
∣

Shadow Magic; Daughter of Witches; The Harp of Imach Thyssel; Caught in Crystal; The Raven Ring

·

Lyra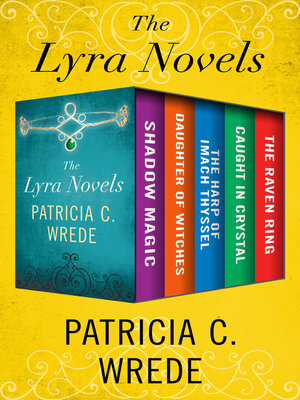 Sign up to save your library
With an OverDrive account, you can save your favorite libraries for at-a-glance information about availability. Find out more about OverDrive accounts.
Find this title in Libby, the library reading app by OverDrive.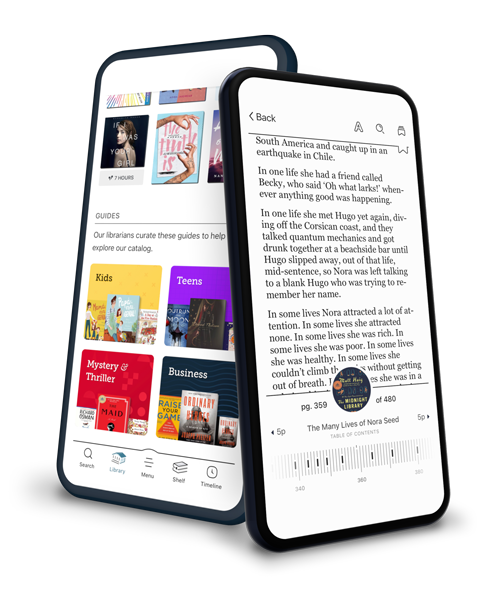 Search for a digital library with this title
Title found at these libraries:
"High-style fantasy and adventure" in the complete Lyra series by the author of the Enchanted Forest Chronicles (The New York Times).
Shadow Magic
: While Alkyra's noblemen squabble, an ancient enemy, the Lithmern, raises an army. And as the head of the Noble House of Brenn attempts to organize an alliance, the princess Alethia celebrates her twentieth birthday. She is quick-witted, beautiful, and handy with a throwing knife. But on the next night, she passes through a dark corridor on her way to the banquet hall, and never emerges from the shadows. The Lithmern have kidnapped the princess. To find her way home, Alethia will have to learn to trust in the old tales, whose legends of magic and daring hold the only hope of saving her kingdom. 
Daughter of Witches
: There is no worse time to visit Drinn than during the Midwinter Festival, when the city gates are sealed so that no outsider can witness the temple's secret rituals. In an inn, where a young woman named Ranira works as an indentured servant for a brutal innkeeper, three guests have overstayed their welcome. Attempting to protect Ranira from her master's cruelty, the three reveal their magical powers and attract the attention of the temple guards. Now, to save her new friends from certain death, Ranira must unleash the power that cost her parents their lives. 
The Harp of Imach Thyssel
: When Emereck and Flindaran leave a caravan in search of adventure, it isn't long before they stumble upon great danger. Emereck, a trained minstrel, and Flindaran, a nobleman masquerading as a tramp, have found a long-abandoned castle, and in it, one of Lyra's most sought-after treasures: the Harp of Imach Thyssel. To keep it from falling into the wrong hands, Emereck will have to learn to harness its strength to create and destroy, with the fate of the kingdom hanging in the balance.
 Caught in Crystal
: For more than a decade, Kayl has run a modest country inn. She opened it with her husband, and they managed it together until a summer illness took him away, leaving her alone with their two children. The three of them get by, living happily together as the years pass, but everything changes the day a sorceress named Corrana asks for a room. Now, to save her family and her world, Kayl will have to unlock a side of herself that she buried long ago. 
The Raven Ring
: When Eleret's mother is killed, she must travel to reclaim the belongings her mother left behind. The overland journey to the city of Ciaron is treacherous, but Eleret has no fear. She straps a dagger to her leg and sets off to recover one of her mother's prized possessions: a ring etched with a raven. Eleret doesn't know what's special about her mother's ring, but someone wanted it badly enough to kill for it. And to make it home in one piece, she'll need to unlock the mysteries of the ring her mother died to protect.