Sign up to save your library
With an OverDrive account, you can save your favorite libraries for at-a-glance information about availability. Find out more about OverDrive accounts.
Find this title in Libby, the library reading app by OverDrive.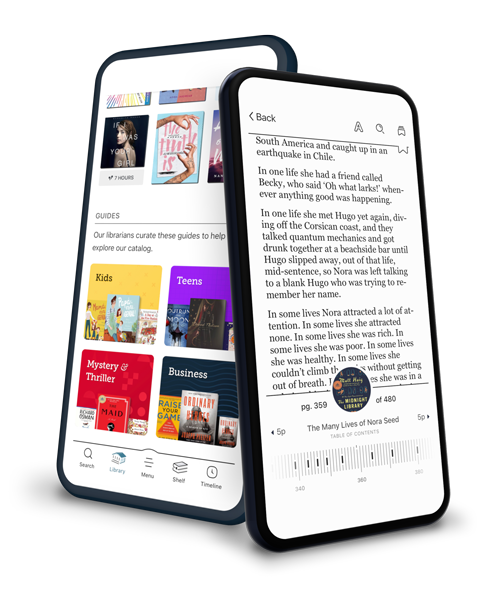 Search for a digital library with this title
Title found at these libraries:
Meet the colourful monarchs who reigned though some of Britain's most tumultuous and dramatic centuries
Inside you will discover: -A timeline of key milestones, from the Norman conquest to the fall of Richard III at the battle of Bosworth -The regal women who stamped their mark on medieval Britain: Matilda, Isabella of France and Eleanor of Aquitaine -The motives and military exploits of Henry V, Edward I and Richard the Lionheart -How Owain Glyndwr and Robert Bruce fought English rule in Wales and Scotland -The debates that still rage about Richard III and the death of Edward II -Civil Wars that rocked England, pitting Matilda against Stephen and York against Lancaster
WELCOME
From Middle Ages to modern era • Nicholas Vincent traces the tumultuous history of Britain's medieval monarchs, from the Norman conquest to the battle of Bosworth
PERSON ALITY & LEGACY
Henry V: the caring king • Fretting about the dispossessed and trying to save heretics from the !ames aren't acts often associated with one of England's great military heroes. But Henry V did a lot more than put hapless Frenchmen to the sword on the battle#eld. As Malcolm Vale reveals, the hero of Agincourt was also a sovereign with a softer side
WAS KING JOHN REALLY THAT BAD?…
...YES! • Most kings were capable of behaving badly from time to time. Yet, says Marc Morris, when it came to lechery, treachery and shocking acts of cruelty, the king who sealed Magna Carta 800 years ago was in a league of his own
How to be a good medieval king • The highest standards of conduct were expected of Plantagenet rulers. Sadly, John rarely managed to meet them
The Black Prince: hero or villain? • Edward III's eldest son has been both eulogised as the epitome of medieval chivalry and demonised as the instigator of brutal slaughter. Barbara Gribling charts the changing reputation of the victor at Crécy and Poitiers
The Black Prince's controversial life
Five medieval war heroes • How did their reputations compare with the Black Prince's?
The forgotten king & his Lancelot MARSHAL WILLIAM • Was the story of Arthur, Lancelot and Guinevere inspired by a real relationship? Thomas Asbridge explores a friendship between king and knight that echoed England's greatest legend
ISABELLA OF FRANCE REBEL QUEEN • One of the most notorious women in history led an invasion of England – against her own husband, King Edward II. Kathryn Warner introduces the fierce and fascinating 'she-wolf of France'
An A to Z of the Plantagenets • Derek Wilson presents the key moments and personalities of a royal dynasty that was crucial in developing England's national identity
EDWARD I Man of principle or grasping opportunist? • Was the ferocious warrior-king driven by a deep commitment to the wellbeing of his people, or a fierce determination to enhance his own power? Historians have argued over this question for centuries, but Caroline Burt thinks she may have the answer
The eventful reign of Edward I
Eleanor of Aquitaine • Henry II and Richard I are among England's most celebrated kings. But when it came to resourcefulness, political nous and sheer staying power, neither were the equal of the woman who bound them: Eleanor of Aquitaine
The life of Eleanor of Aquitaine
TROUBLE & STRIFE
Was Edward II really murdered? • In 2005, the bestselling historian Ian Mortimer caused a storm when he argued that Edward II had not been assassinated at Berkeley Castle in 1327 – received wisdom for almost 700 years – and was still alive in 1330. His theory has attracted numerous critics, among them the medieval academic Nicholas Vincent. Here the two put forward their conflicting views on the fate of an English king
INTERVIEW • In 1346 Edward III led his forces to a crucial...