Sign up to save your library
With an OverDrive account, you can save your favorite libraries for at-a-glance information about availability. Find out more about OverDrive accounts.
Find this title in Libby, the library reading app by OverDrive.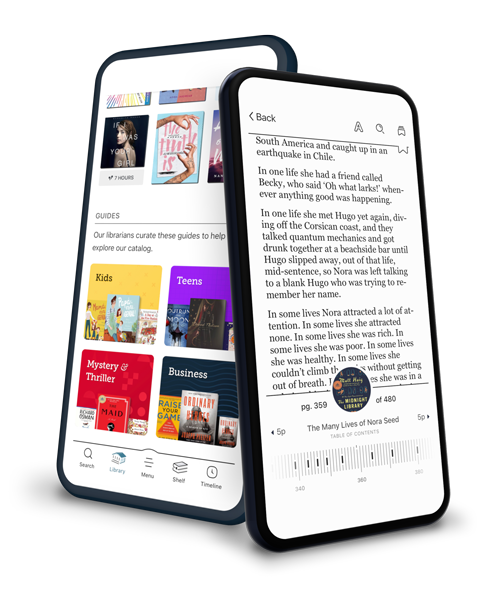 Search for a digital library with this title
Title found at these libraries:
Fire And Ice:Ten years ago, one mistake decimated Steph's life. In the decade since, she has worked her ass off to scrape together some semblance of a happy life.Now, the man responsible for the devastation has suddenly returned to Steph's life and is demanding that she return home.Dom may be tall, dark, and ridiculously sexy, but he's also annoying and pushy, and Steph isn't thrilled to be taking any of his orders, even when a group of Dalshie –- read: really bad guys who do all sorts of evil magic – show up to try to kidnap her.Still, Steph doesn't let anyone else fight her battles, not even when it's easier to, and not even when the man who makes her heart pound and her soul spark to life is the one who wants to fight them for her.She and Dom have to find a way to put aside the past and work together, but will the fiery attraction between them burn out before they have can have a shot a future?Rendezvous in Room 311:When Chief Warrant Officer, Brock Stephens, promised his fiancée, Captain Keely Green, until death us do part, he never expected death to collect on that promise so soon.Every year they get only one night together in the haunted Hotel Toujours, deep in the French Quarter, where they spent their wedding night.Despite an especially hard year while on deployment in Iraq, Keely wouldn't miss this year's anniversary date for anything. If everything goes as planned, she'll have one chance to redo their forever. This time around, Keely's not taking any crap from death. No matter how high the price.Wishes:One lucky visitor...YouOne unfortunate Jinn...MeYou get three wishes...The rules:1.You can't wish for more wishes.2.You can't ask me to kill someone or cause bodily harm to anybody.3.You can't ask for world peace or anything like that.4.You can't ask me to make other people love or hate you.5.You can't ask me to break all these rules.But nobody told me what would happen if I broke these rules.I wasn't supposed to fall in love with you. You weren't supposed to mat-ter...yet now, I can't think of a world without you in it.Who can blame me for what I'm about to do?The Things We Leave Behind:Five years ago, Will Jenkins' wife was killed in a car accident on the way to the Hotel Toujours.Three weeks ago, a hunter by the name of Jodi Granger shows up on Will's doorstep talking about vengeful spirits and 'moving on'.Will's wife is haunting room 614 at the infamous hotel... not just haunting... she's become a vengeful, violent spirit.Jodi needs Will's help to guide the spirit into the afterlife because if it stays, it will become more and more violent and can destroy them all.When it comes to death, it's the things we leave behind, the things we need to say, that keep us here. Can Will help his wife find peace and at the same time, find his own?