Sign up to save your library
With an OverDrive account, you can save your favorite libraries for at-a-glance information about availability. Find out more about OverDrive accounts.
Find this title in Libby, the library reading app by OverDrive.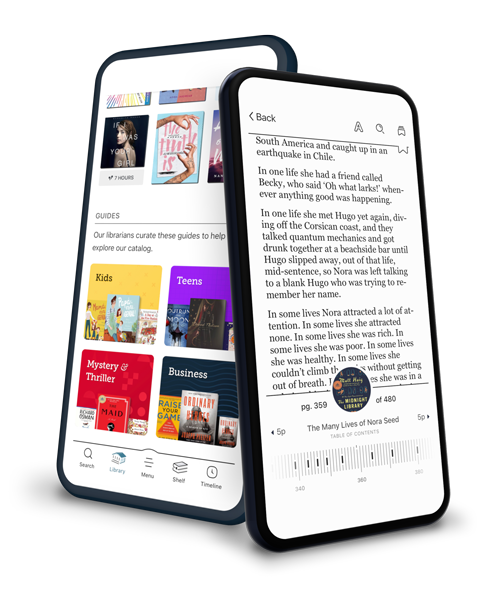 Search for a digital library with this title
Title found at these libraries:
Epic Apocalypse Box SetWelcome to the ApocalypseToday's top selling horror authors bring to you this box set of six full length apocalyptic tales and a teaser from award winning author Joe McKinney. Walkers, stalkers, vampires and zombies fill this book. A different take on the apocalypse from each author. Turn the lights off, enjoy the ride and discover what may be lurking under your bed.Mark Tufo – Zombie FalloutHow does an ordinary man keep his family alive when the world around him has died and reanimated? What can you do when you wake up to the zombie apocalypse and all of your Marine training and preparation goes to Hell in a handbasket? You do what Mike Talbot does. Grab an industrial strength sized bottle of hand purifier and a baseball bat and prepare to battle the undead! Join Mike Talbot and his merry band of misfits as they take you on a rollercoaster ride of laughs and nail-biting situations that only Mark Tufo could create!Heath Stallcup – Return Of The Phoenix: Monster SquadSick of all the teenage boy-band wanna-be vampires and their ripped-ab werewolf counterparts stealing the girls and playing kissy-face behind the bleachers? Wish there was a team of special forces operators whose only purpose was to hunt down the monsters and shove a wood stake up their yahoo? Then check out the Monster Squad. Their mission: to keep the civilian populace safe from the monsters that go bump in the night and hide all evidence of their existence.John O'Brien – A New World: ChaosJack Walker discovers the hard way that you can lose it all in the blink of an eye. When the world turns upside down and viral, cannibalistic people all but decimate the human population, Jack desperately fights to bring his family together and make them as safe as he can. As a special ops pilot, he has the training and the know-how, but even he knows he's going to need a lot of luck to pull this one off.Armand Rosamilia – Darlene Bobich: Zombie KillerA prequel to the Dying Days series, Darlene Bobich is an action packed zombie thriller guaranteed to cause visceral reactions with the reader. A hardboiled heroine who has the unfortunate luck of surviving the initial days of the zombie apocalypse, Darlene is thrust into situations where placing her trust in others can get you killed...or worse.Follow along as this zombie slaying femme fatal slashes her away across Florida in an attempt to stay alive and keep her Desert Eagle from going hungry...Joe McKinney – Dead Wait Teaser from Bram Stoker Award winning author"One of those rare books that starts fast and never ever lets up. . . a rollercoaster ride of action, violence and zombie horror." —Bram Stoker Award-winning author Jonathan Maberry on Dead City "Gritty suspense. . .You're gonna like this guy." —Tom Monteleone"A rising star on the horror scene."—Fearnet.comShawn Chesser – Trudge: Surviving The Zombie ApocalypseOnce a Delta Force operator, always a Delta Force operator. Cade Grayson has lived by this code since his earliest days in the military. But after waking to discover the world had gone FUBAR and the dead now walked the earth, his priorities shift. With his wife and daughter across the country visiting in-laws, Cade knows his mission is to get to them no matter what—or die trying.James Cook- No Easy Hope: Surviving The DeadEric Riordan was once a wealthy man leading a comfortable, easy life. Until one day his oldest friend Gabriel, a Marine Corps veteran and a former mercenary, told him how the world was going to end. He did his best to prepare. He thought he was ready for anything.He was wrong. This is his story.