Sign up to save your library
With an OverDrive account, you can save your favorite libraries for at-a-glance information about availability. Find out more about OverDrive accounts.
Find this title in Libby, the library reading app by OverDrive.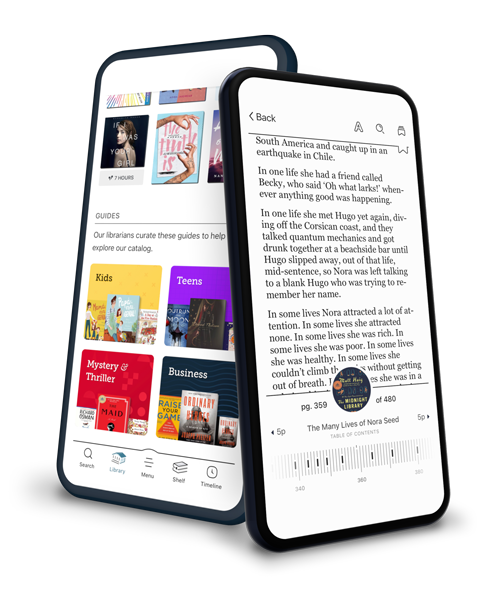 Search for a digital library with this title
Title found at these libraries:
In the end, it was Aldous Huxley, not George Orwell (whom Huxley taught at Eton), whose vision of the future had the touch of prophecy. The modern world did not collapse into the cold, damp totalitarian hell Orwell described in his 1948 novel 1984. What has happened is closer to Huxley's vision of the future in his astonishing 1931 novel Brave New World -- a world of tomorrow in which capitalist civilization has been reconstituted through the most efficient scientific and psychological engineering, where the people are genetically designed to be passive, consistently useful to the ruling class. As scathingly satirical as it is disturbing, Brave New World is set some 600 years in the future, in "this year of stability, A.F. 632" -- the A.F. stands for After Ford, meaning the godlike Henry Ford -- when mankind exists in an institutional form of happiness, managed by the World State. "Community, Identity, Stability" is its motto. Reproduction is totally controlled through genetic engineering. People are literally bred into a rigid class system and designed for specific purposes. As they mature, they are conditioned to be happy with the roles for which society created them, working without complaint or incident. The rest of their lives are devoted to the pursuit of pleasure through meaningless sex, elaborate recreational sports, the getting and having of material possessions and the taking of a pleasure drug called soma. Concepts such as family, freedom, love and culture are considered grotesque. Against this backdrop, a young man known as John the Savage is brought to London from the remote desert of New Mexico. What he sees in the new civilization he naively calls a "brave new world," quoting the Shakespeare (The Tempest) on which he was raised in the wild. But John soon challenges the very premise of this modern society, an act that threatens and fascinates its citizens, leading to a shocking but inevitable conclusion. Huxley throws the idea of utopia into reverse in Brave New World, and the result is what became known as a "dystopian" novel. In 1931, when Brave New World was written, neither Hitler nor Stalin had risen to power. Huxley saw the enduring threat to civilization coming from the dark side of scientific and social progress and mankind's increasingly insatiable appetite for simple amusement. While it seemed, after the publication of Orwell's 1984 and the onset of the Cold War, that Huxley's vision was dated and even a bit naive, time has proved the opposite. Brave New World retains its power as it continues to indict the idea of progress for the sake of progress -- breathtaking in its precise and gripping imagination, its cauterizing irony and its bold exploration of ideas.