Sign up to save your library
With an OverDrive account, you can save your favorite libraries for at-a-glance information about availability. Find out more about OverDrive accounts.
Find this title in Libby, the library reading app by OverDrive.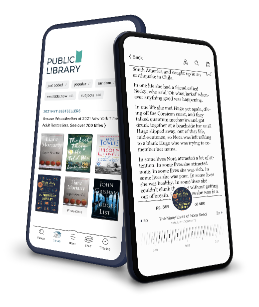 Search for a digital library with this title
Title found at these libraries:
From the Publisher that brought you popular short story series Call of Magick, Hostile Hearts, Earthbound Angels, The January Morrison Files Psychic Series, Ralph's Gift, Children of Time, Chains of Darkness, Tropical Storms and Friend Zone...
"We think we have the power to choose, but we do not. We are merely Fate's playthings."
WHAT IF YOU HOLD THE POWER TO CHANGE THE FUTURE OF THE ENTIRE UNIVERSE?
In the 73rd century, a gleaming, progressive, highly evolved civilization, Unquill, a member of the Temporal Constabulary, went back in time to take two children – Kenneth and Savannah – for the purpose of helping them find a future renegade. In future histories, it has been written that the two young heroes succeed in finding Hinjo Junta, thereby helping the Universal Solar Government rid itself of the future leader of the revolution.
Things change, however, when, instead of locating Hinjo, the Universal Solar Government, thru its Council of Thirds, discover that the children's presence in the future muddled future history and introduced, unknowingly, the Zeta Disruption.
The Zeta Disruption, a mythical theory, supposes that it is possible for people to change the course of history and shape the entire world based on choices and actions that disturb the time-stream.
Now that the Disruption has been triggered and set in motion, what will happen to all future histories..? Can the "significant beings", Kenneth and Savannah, the children taken in by Unquill from the 21st century, save the entire human – and alien – civilization, from collapse..?
If you wish to read more, download now!
Excerpt
Hensen laughed again. He held out a hand before, a hand which appeared so white the members of the council saw blue veins beneath the skin. "I can tell you who the Zeta Disruption is. The Zeta Disruption happens to be the two small ones citizen Hester brought into this period!"
They are endowed with the ability to change the course of future history!"
"Now, this is the part to pay attention. At this very moment, Unquill Hester and the two small ones are supposed to be talking to you in place of myself. Future history says that you have a conversation with citizen Hester yet decide to let him continue his work at the Constabulary in a limited fashion. Four days from now, he is captured after escaping his designated work zone. Citizen Hester is hidden from the notice of future historians- not an easy task- and it comes to pass that seven days after his capture, the two small ones die from temporal destabilization. That is what future history had to say about this incident."
"Had?" Vio asked. He blinked away the last vestiges of fatigue from his mind. The story proved sufficiently interesting to him to bring his mind into full awareness.
Hensen Var continued, "Yes, had. The Zeta Disruption actually does have the power to choose. They- for both of them fit this description- can shape the entire world around them. Already, they have wrought changes that will impossible to calculate. Furthermore, they have introduced a paradox into the time stream. Shall I leave you to guess what it is? No? Well here it is: how is it that I remember future historians recording actions the small ones took, actions which never happened?"
"Councilmen," Hensen Var thundered, "We are in uncharted waters. Even I, with all my knowledge, cannot predict what will happen next, or how this paradox will resolve!"
Download and discover why readers are raving about GJ Winters.
Scroll up and get the book now!