Sign up to save your library
With an OverDrive account, you can save your favorite libraries for at-a-glance information about availability. Find out more about OverDrive accounts.
Find this title in Libby, the library reading app by OverDrive.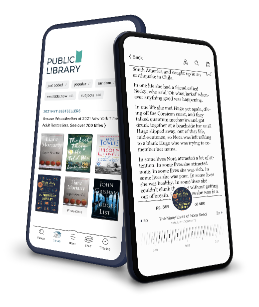 Search for a digital library with this title
Title found at these libraries:
The Plant-Based Spotlight is the official magazine of the Plant-Based Network, a lifestyle and entertainment media network that promotes plant-based living. Enjoy plant-based/vegan recipes, interviews with influencers and celebrities, and articles on plant-based living and entertainment including cooking, travel, nutrition, fitness, family, education, music, shopping and more!
Plant-Based
our advisory committee… • is comprised of industry experts, leaders and paradigm shifters, across multiple disciplines, to ensure our community has the most accurate and up-to-date information.
TV SHOW GUIDE 52
Let's make the future Merry & Bright! • New Year. New Hope. New Success.
SUSTAINABILITY • It's hard to believe, but it's only been one year since the Plant-Based Network was officially launched on November 1, 2019… World Vegan Day.
HERE'S WHAT YOU SAID… • Thanks for chiming in and being a part of our community!
HOLIDAY STRESS SOS • PRANAYAMA IS THE PRACTICE OF BREATH CONTROL IN MODERN YOGA CONSISTING OF SYNCHRONIZING THE BREATH WITH MOVEMENT
BARRY THE VEGAN • From Overweight Music Business Star to Fit Vegan Celebrity
CAN MUSIC MAKE YOU MERRY? • It's been a rough stretch of months, there's no doubt. Many of us are struggling with feelings of anxiety, depression and even anger. Now with the holidays approaching and many long-cherished traditions at risk, it may be tempting to self-medicate with chocolate, alcohol or even drugs - but there is a much safer, more effective, and enjoyable way.
GIVING BACK Businesses that are making a difference • Owners Angie & Matt Barrell of Gangster Vegan Food Truck, a hip new food truck in the Triangle region of North Carolina, are already dedicated to giving back to their community and far beyond.
The Happy Planet's Guide TO HOLIDAY GIVING
Want to Get Away? WHO DOESN'T?
Warming Winter Drinks • TO CELEBRATE THE HOLIDAYS
Holiday Goods & Goodies
How Policies and Laws • IMPACT THE PLANT-BASED MOVEMENT
HOLIDAYS AT THE SANCTUARIES • We can't think of anything cuter and more heart-warming than a happy rescued animal
Scents of the season • HOLIDAY DIFFUSER RECIPES
ASHWAGANDHA • Do you keep hearing about this plant and wonder what exactly it is and what it does? Here's a little insight on this powerful adaptogen.
RATED "V" FOR VEGAN DINING • Coming Soon: Season 1 – Spain
holiday comfort food • Even intimate gatherings can be special this season… these (mostly) warm but completely wonderful plant-based recipes will help add joy to your world!
Surfing through the Holidays • I'VE SUCCESSFULLY SURFED THROUGH EIGHT HOLIDAY SEASONS ON A PLANT-BASED DIET. BELIEVE ME, I'VE SEEN IT ALL AND CAN'T WAIT TO SHARE MY TIPS AND TRICKS WITH YOU!
Homemade VEGAN EGG REPLACER • THESE LITTLE RECIPES ARE EASY TO MAKE AT HOME WITH COMMON PANTRY INGREDIENTS.
THE BOOKSHELF [click on each book to learn more and order] • Check out these newly released titles to get inspired and into a new headspace for 2021
'Tis The Season for Doing Good and Teaching Kindness • THE HOLIDAY SEASON IS A WONDERFUL TIME TO TEACH CHILDREN ABOUT THE IMPORTANCE OF GIVING BACK TO THOSE IN NEED, AND SHOWING KINDNESS.
COMFORT FOOD: Hello Winter Squash AS THE WEATHER TURNS COLD, GET TO KNOW THIS VERSATILE VEGGIE • There are two kinds of squash—summer and winter. I like summer squash like zucchini, zephyr, crookneck, or patty pan, but not as much as the more flavorful, hard winter squashes like honeynut (so sweet and creamy!), kabocha, buttercup, butternut, acorn, turban (particularly eye-catching), pumpkin, and spaghetti.
SANTA'S BANANA BERRY PANCAKES! • A SPECIAL TREAT for the...