Sign up to save your library
With an OverDrive account, you can save your favorite libraries for at-a-glance information about availability. Find out more about OverDrive accounts.
Find this title in Libby, the library reading app by OverDrive.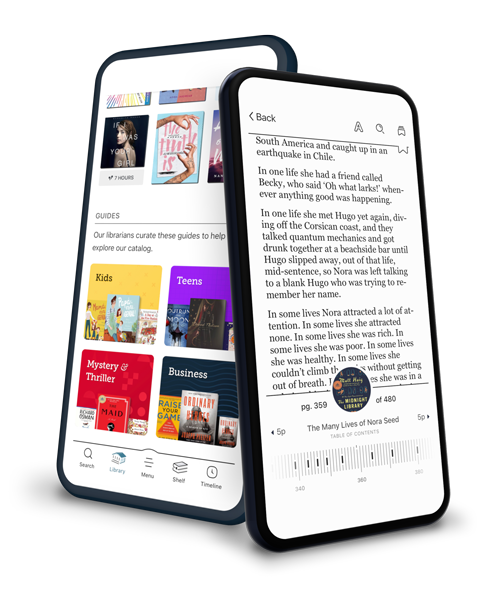 Search for a digital library with this title
Title found at these libraries:
GQ is the greatest magazine around, the men's magazine with an IQ. Whether it's fashion, sport, health, humour, politics or music, GQ covers it all with intelligence and imagination.
UP TO - 40°C FOR 49 DAYS
British GQ
Your exclusive GQ subscription offer • British GQ. Winner of 78 major awards. The world's leading men's magazine
Men Of The Year 2020
Contributors
GQ HEROES • From Black Lives Matter activist Patrick Hutchinson in conversation with the Duke Of Sussex to Bafta-winning filmmaker-turned-NHS volunteer Hassan Akkad on the failings of government, this year's GQ Heroes summit, filmed at Union Chapel in London, delivered 18 must-watch talks from the titans of fashion, sport, the arts, politics and more besides. Here's how it all went down…
The future of time travel.
GQ Details
What do you mean you haven't been to Thyme yet? • The Cotswolds' hottest new hotel and restaurant complex is an astonishingly conceived village in a village
+ Carrying on at your convenience • Rather than disappearing down the pan, a former bar housed in a public lavatory in Camden is enjoying a new lease of life
Want a lip-smacking roast that's fit for a prince? • A classic country spot whose menu was good enough for William and Kate when they visited a decade ago Ð and even better now
An ode to ice and fire • Sweden's Fäviken burned brightly for eleven years, until chef Magnus Nilsson woke up one day and decided to close it
Buy this watch, clean up the oceans • Could Tom Ford's new Ocean Plastic Timepiece be the most sustainable watch ever made?
The SECRETS of MY SUCCESS • Simon Beckerman, founder of Depop
The new 4 Series just disrupted itself • Sure, Tesla's flashy financials changed the rules of the road, but BMW still knows how to play
Large and in charge! Meet the luxury e-SUVs • As electric-mobility continues to evolve, we sit up and take note of three power rangers that won't leave you flat
THE RIGHT STUFF • Your next car will be a Volvo… for all the right reasons. Not only does the company's current model range deliver high performance, modern design and groundbreaking technology, but it also backs it up with unrivalled levels of safety, a commitment to sustainability and timeless Scandinavian style. So how did the Swedes make sensible so desirable?
Putting people before profits • From sharing its original seat belt design and saving a million lives to limiting the top speed in all its new cars and aiming to save a million more, Volvo refuses to put a price tag on passenger safety
WE WILL BE AT THE FOREFRONT OF ELECTRIFICATION • With Swedish design at its core and safety embedded in its DNA, Volvo is prioritising an electric-powered future
Transforming the company through actions, not pledges • From car components to industrial infrastructure, Volvo intends to save the planet as well as lives
Gyms are sacred spaces • Don't kid yourself that you get the same benefits when you work out at home…
What do you mean you don't ski in LV? (Or Dior, for that matter…)
'I realised KEITH RICHARDS looked better than I felt' • Decades on from his Parkinson's diagnosis, Michael J Fox endured shock spinal surgery and the year from hell
This is the book to buy your nephew this Christmas • Adam Kay's new release is a child's guide to human physiology. Whisper it: we were engrossed
SUPERCHARGE your scent game • Boss' The Scent Pure Accord will breathe some much-needed new life into your grooming regime
Catastrophise this! • The super-rich are building bunkers to ride out the apocalypse…
If your wellies aren't posh, you're not coming in
England needs SAVING from itself • And the rest of the world can...