The 100 Greatest Graphic Novels Of All Time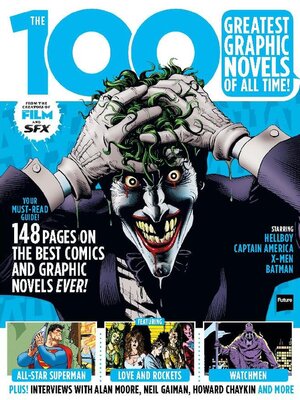 Sign up to save your library
With an OverDrive account, you can save your favorite libraries for at-a-glance information about availability. Find out more about OverDrive accounts.
Find this title in Libby, the library reading app by OverDrive.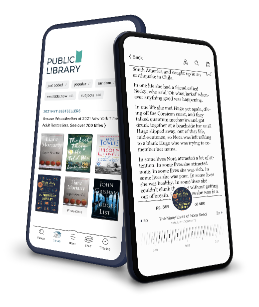 Search for a digital library with this title
Title found at these libraries:
A selection of our 100 favourite graphic novels, ongoing comics, collected editions and individual volumes of larger series in all genres. It's a broad slate of titles that we think are essential reading, from super-hero classics to the smartest indies.
WELCOME!
THE 100 GREATEST GRAPHIC NOVELS OF ALL TIME
100 SCOTT PILGRIM AND THE INFINITE SADNESS
99 PUNISHER: BORN
98 I KILL GIANTS
97 VIOLENT CASES
96 POWERS VOL. 1: WHO KILLED RETRO GIRL? • CRIME PROCEDURAL WITH ENGAGING CHARACTERS... SET IN A WORLD WITH SUPERHUMANS
95 CAPTAIN AMERICA: WINTER SOLDIER • IF DEATH DOESN'T ALWAYS MEAN SOMETHING IN COMICS, THIS RETURN FROM THE DEAD DID
94 CEREBUS: HIGH SOCIETY
93 THE SCULPTOR
92 HAWKEYE
91 JUDGE DREDD: THE CURSED EARTH
90 THE NEW TEEN TITANS • A MUCH-LOVED CLASSIC OF THE '80s, COMBINING ACTION, CHARACTERISATION AND YOUTH APPEAL
89 BOX OFFICE POISON • SMART, FUNNY, KNOWING, ALLUSIVE... NEW YORK AND MODERN LIFE DISTILLED TO THE ESSENCE
88 ASTRO CITY: VOLUME 1
87 TANK GIRL
86 THE ULTIMATES
85 STRANGERS IN PARADISE: I DREAM OF YOU
84 DMZ • PATRIOTISM, THE MEDIA, THE BRUTALISING EFFECT OF WAR... THE POLITICAL IS INTENSELY PERSONAL
83 BATMAN: THE LONG HALLOWEEN • ENJOY THE DARK KNIGHT MOVIES? THIS ABSORBING WHODUNIT IS THEIR ORIGIN AND INSPIRATION
82 LUMBERJANES
81 BUTTON MAN – THE KILLING GAME
80 THE WICKED + THE DIVINE: THE FAUST ACT
79 NORTHLANDERS: THE PLAGUE WIDOW
78 CRISIS ON INFINITE EARTHS • A LANDMARK CROSSOVER EVENT, POSSIBLY LESS SHOCKING NOW BUT STILL A ROLLERCOASTER RIDE
WILD THING • MARV WOLFMAN LIT UP THE '70S AND '80S WITH DARK HEROES, ELEGANT STORYTELLING AND SHOCK MOMENTS, NOT LEAST THE ORIGINAL FROM-THEGROUND-UP REINVENTION OF THE DC UNIVERSE. HE TALKS WITH DAVID WEST
77 MARVEL: 1602 • HIGH-CONCEPT WHAT-IF BOOK THAT'S SURPRISINGLY FUN
76 DEATH NOTE
75 KINGDOM COME
74 LONE WOLF AND CUB
73 DAVID BORING
72 MIRACLEMAN: OLYMPUS • A HYPNOTIC, HARROWING EXPLORATION OF THE INEVITABLE CONSEQUENCES OF GODLIKE POWER
71 100 BULLETS • PERSONAL REVENGE AND CONSPIRACY MIX IN AN INTRIGUING NOIR THRILLER
70 KICK-ASS
69 THE INFINITY GAUNTLET
68 CAGES
67 BITCH PLANET
66 JUDGE DREDD: AMERICA • NOT THE MOST HIGH-PROFILE DREDD SAGA AND NOT QUITE TYPICAL, BUT A MOVING INTRODUCTION
65 SUPERMAN FOR ALL SEASONS • SEEING SUPES AS OTHERS SEE HIM, THE INSPIRATION FOR SMALLVILLE
64 FABLES
63 PLANETARY
62 DOTTER OF HER FATHER'S EYES
61 BATMAN: HUSH
60 ASTONISHING X-MEN • THE FAN-FAVOURITE WRITER'S TAKE ON THE MUTANT TEAM
59 THE LEAGUE OF EXTRAORDINARY GENTLEMEN • A STEAMPUNK ROMP, IN WHICH ALAN MOORE DOES HIS REVISIONIST THING WITH VICTORIAN CULTURE
58 SUPERMAN: WHATEVER HAPPENED TO THE MAN OF TOMORROW?
57 MS. MARVEL
56 UNCANNY X MEN: DAYS OF FUTURE PAST
55 ASTERIOS POLYP
54 GRANDVILLE • A STEAMPUNK FUNNY-ANIMAL THRILLER BY ONE OF THE TRUE GRANDMASTERS OF THE GRAPHIC NOVEL
53 SAGA • A HIT SPACE OPERA ABOUT PARENTHOOD, WITH AN ALMOST UNIQUELY PERSONAL VOICE AND VISION
52 SEX CRIMINALS
51 PYONGYANG
50 300 • A GRAND, THEATRICAL CELEBRATION OF HEROISM AND MASCULINITY FROM A MASTER STYLIST
49 MAD LOVE
48 PHONOGRAM
47 THE NAO OF BROWN • A BEAUTIFULLY-DRAWN BOOK THAT EXPLORES A PERSON'S INNER LIFE IN A WAY ONLY COMICS CAN
LONDON GIRL • IN 2012, MATT BIELBY SAT DOWN WITH GLYN DILLON TO TALK ABOUT HIS GLORIOUS DEPICTION OF SLICE-OF-LIFE LONDON ANGST, THE NAO OF BROWN...
46 DAREDEVIL: THE MAN WITHOUT FEAR • A SENSITIVE RETELLING...