Sign up to save your library
With an OverDrive account, you can save your favorite libraries for at-a-glance information about availability. Find out more about OverDrive accounts.
Find this title in Libby, the library reading app by OverDrive.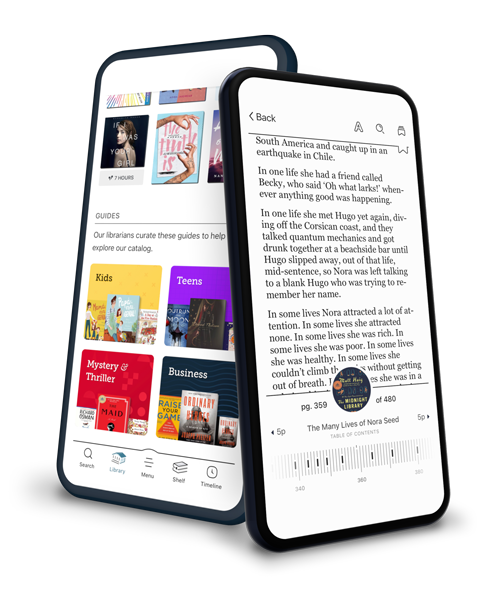 Search for a digital library with this title
Title found at these libraries:
FAIRLADY is a modern, glossy grown-up magazine that offers great stories and inspired solutions to the busy South African woman.
ED'S LETTER
What I'm loving
letters • Write to flmag@fairlady.com- and remember to put the word 'Letters' in the subject line!
THIS MONTH'S FABULOUS PRIZE • A Paco Rabanne Lady Million perfume hamper worth R4575!
what we're loving RIGHT NOW • RUNAWAYS, ROBINS AND… TINY TONERS. (SEE, I MADE THE ALLITERATION WORK IN THE END!) HERE'S WHAT THE TEAM IS INTO AT THE MOMENT. (I COULD HAVE SAID ROMCOMS. I SEE THAT NOW.)
style icons • With summer finally here, we are in dire need of fashion inspiration. (Months and months of wearing nothing but loungewear will do that to you.) Luckily, SA has no shortage of stylish women to emulate.
Ask the experts • Our four fashionistas tell us more about what (or who) inspires their style, the go-to items in their wardrobes, and they offer up a few fashion tricks and tips.
Signature style • Whether it's a vibrant, eye-popping print or a functional piece of furniture that tells a story about heritage and culture, these entrepreneurs know how to make a style statement with their true-to-self design aesthetics.
EARLY BIRDS VS NIGHT OWLS –WHICH ARE YOU? • The larks get all the best worms. Or so they say. But setting your alarm clock for five sharp won't make you a morning person. And striving to be one might be doing you more harm than good.
HOME RUN • After nearly a decade of playing the role of CIA agent Carrie Mathison, Homeland star Claire Danes bid farewell to both the character and the Emmy Award-winning show when it wrapped earlier this year. She reflects on her time as Carrie, being a teen star and family life.
'Because of down-lock, I... • GIVEN THE CHOICE, MANY OF US WOULD PROBABLY HAVE GIVEN 2020 A MISS ENTIRELY –BUT FOR THESE SIX WOMEN, LOCKDOWN HAD AN UNEXPECTEDLY POSITIVE OUTCOME.
NOMADS' LAND • AS TRAVEL PHOTOGRAPHERS WITH THEIR OWN PLANE, JAN AND JAY ROODE ARE LIVING THE DREAM: THE HUSBAND-AND-WIFE DUO BEHIND AERIAL AFRICA FLY ALL OVER SOUTHERN AFRICA CAPTURING THE DREAMSCAPES OF OUR ENIGMATIC CONTINENT FROM ABOVE. IS IT AS INCREDIBLE AS IT SOUNDS? WELL, YES. YES, IT IS.
Giveaway!
FANFIC: FRIEND OR FOE? • It's a divisive topic, that's for sure. But before you dismiss fan fiction as the pointless pastime of swoony teens or, worse yet, a threat tooriginal creative writing, consider this: it has helped many accomplished writers hone their craft. And it's a way for under-represented demographics to create stories that include them.
A journey to the PASI • Travelling is a wonderful way to make new memories – but on one unusual trip, I went in search of old memories instead, seeking the long-faded footprints of somebody who had changed my life.
2020 HIGHLIGHT REEL • It's hard to believe there were any highlights in such a grim year, but there were! We asked some of our favourite people what kept them going during this wild, wild ride.
OF LOVE & shadows • 'I SAID, "I'M IN MY 70s. WHAT ARE YOUR INTENTIONS?" HE LITERALLY CHOKED ON HIS RAVIOLI' – ISABEL ALLENDE ON FINDING LOVE LATER IN LIFE.
Island-hopping IN GREECE • It's time to start dreaming about travel again! And where better to kick off than a trip around some of Greece's most beautiful islands?
TIPS TO MAKE YOUR TRIP EASIER
Where to stay
Bubble, bubble, TOIL & TROUBLE • Are we frogs in a boiling pot, or a stressed but resilient nation trying to make sense of bizarre times? Are we being ruled by an African liberation movement or a 14th-century Italian church? In his new book, Is It Me or Is It Getting Hot in Here? Great Expectations and Boiling Frogs in South Africa, columnist and political commentator Tom...